Freycinet Challenge 2022
Australian Multi-sport Championship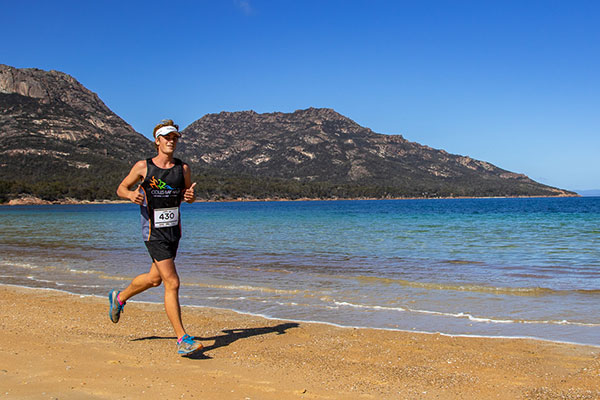 Trail Run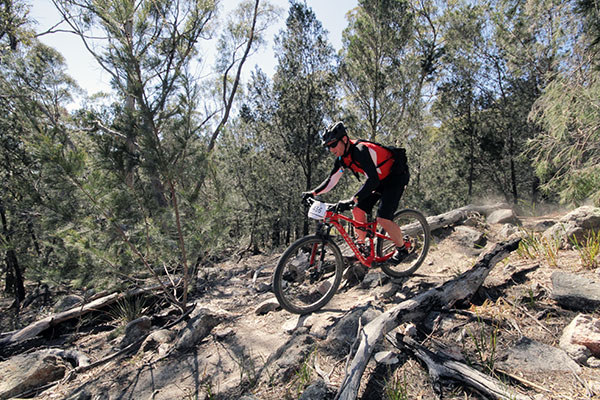 Mountain Bike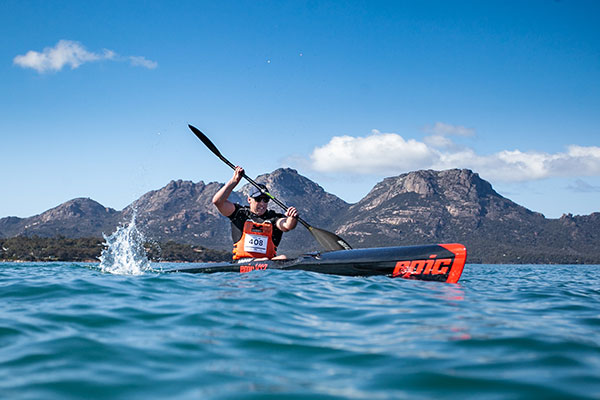 Sea Kayak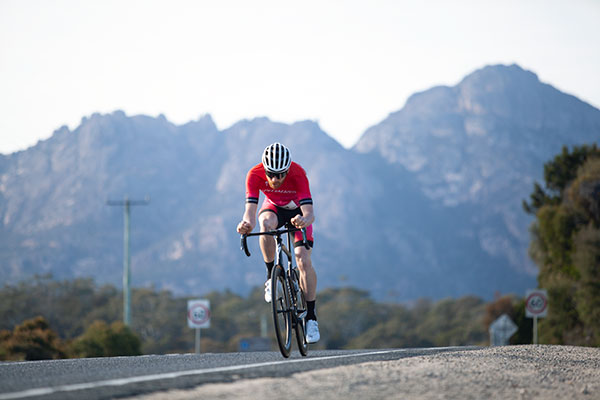 Road Bike
The Freycinet Challenge is a multi-sport event, running over two days through the stunning Freycinet Peninsula at Coles Bay in Tasmania. If you're a paddler, a road cyclist, a runner or a mountain biker, this is a challenge that will push your limits.
You can take on the Challenge as part of a team or as a solo competitor, with options to take part in the full 2-day competition, or the 1-day competition. You choose the options to suit your skills and abilities.
Day 1: Saturday 8 October
All the 2-day competitors start on the first day at stage 1.
Stage 1: Trail Run - 16 kms
Stage 2: Sea Kayak - 10 kms
Stage 3: Road Bike - 40 kms
Stage 4: Mountain Bike - 20 kms
Day 2: Sunday 9 October
All the 1-day competitors start from stage 5 on the second day, joining the participants that have already completed stages 1-4.
Stage 5: Sea Kayak - 10 kms
Stage 6: Road Bike - 40 kms
Stage 7: Mountain Bike - 20 kms
Stage 8: Trail Run - 10 kms
You will be competing in your age category, with separate categories for men, women, boys and girls. The teams competition has categories for all male, all female or a mix of male and female participants.
When competing in a team, you can choose if you have 2, 3 or 4 people and you choose who completes which stages. There are separate categories for 2 person teams and 4 person teams. If you have a 3 person team, you will compete in the 4 person team category.
Last year saw the largest number of solo competitors and a field of 115 teams participating, which resulted in over 450 athletes taking on the Challenge.
This year will be the 21st edition of the Freycinet Challenge, which will be held on 8-9 October 2022. All the information for the event will be announced here soon. Meanwhile, follow us on social media to stay in touch, including our new club on Strava.
Whether you're doing this to win, taking on a personal challenge, or doing it for the adventure, the sense of achievement you'll have when you finish will make all the training worth it. Set a goal now for 2022 and we look forward to seeing you take on the Challenge at one of the most beautiful places in Australia.